Service Questions
If you have any service related questions, kindly get in touch.
Services
Services are Software Development, Website Designing, Web Apps Development, Mobile Adds Development
Marketing Support
In case you are looking for online digital marketing of your products/service, connect with us.
Digital Marketing
Digital Marketing includes SEO, SMO, Facebook, Google+, Twitter, LinkedIn, Pinterest, Instragram, etc.
Designing/Photography
If you wish to develop your Brand Identity and want to assist us with Designing/Photography, its time to call us.
Designing/Photography
Designing includes Brand Identity, Logo Designing, Letterhead, Visiting Cards, Pamphlets, Brochures, etc. with option of Photography/Videography.

We'd love To Meet You In Person Or Have a Voice Call!
For all of your projects related to website designing, website development, software development, search engine optimization, social media marketing, online marketing via PPC (Pay-Per-Click) Ads, Facebook Ads, Twitter Ads, Digital marketing via Photography and Videography, Mobile Apps Development in Android, iOS, Windows, Blackberry, etc. just walk in to our office or shoot us an email. We will also be able to provide I.T. Consultancy, Startup Consultancy and how to grow your business (rather Exonentially Grow your business) to the next level. How to expand your products/services/operations out of India and be an MNC in true words.
Main Office: 221, 2nd Floor, Above Honest Restaurant & Syndicate Bank
Connaught Place, Royal Raj Vilas,
Mewar Circle, 100 feet Road, Shobhagpura, Bhuwana,
Udaipur, Rajasthan, India
Email: info@JalBizS.com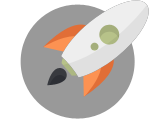 We're Here To Help Your Business Grow Exponentially!
Through Creative Ideas, Innovation & Sheer Determination